Love the Unicorn / Back to '98
Love the Unicorn is a young indie band from Italy and in October 2011 they asked me to direct their very first video, "Back to '98".
I am very grateful to them for having given me the chance to be in charge of the project. The video is about a bunch of friends thinking back about the old days, when they had fun and summer parties. The vintage-look helps the viewer identify with the nostalgia feeling, entering this magic, dreamy atmosphere where things are happy and…infinite.
I also designed the Poster for the exclusive launch of the video and followed the band as photographer during a few shows in Rome: check out the photos!
Follow the band on:
Facebook
Twitter
Soundcloud
& find some online press here:
Dance Like Shaquille O'Neal
Ustation
PaperStreet – best videos of the week
Graphic Design
Photography
Video Editing
Video Making
Poster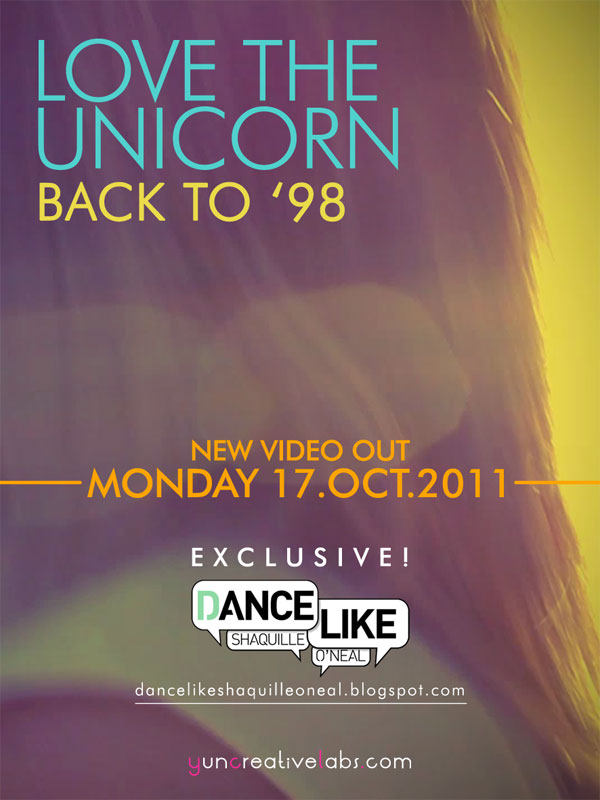 Frames